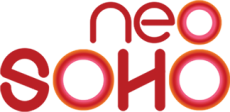 an elevated degree of retail therapy
Stunningly designed with style & sophistication
Designed by DP Architect, one of Singapore's renowed architectural designed firms, Neo Soho was stunningly designed with style and sophistication to stand out among Jakarta's skyscrapers.
A grandeur retail centre that is going to be the most exquisite estabilishment in Podomoro City Superblock.
A lavish retail centre with high-class shopping experience
NEO SOHO is a lavish retail centre that encompasses urban entertainment with high-class shopping experience.
From extravagant fashion to legendary local and international delicacies, all served in this lavish shopping haven. Experience an elevated degree of retail therapy, in a mall with a class of its own.
NEO SOHO is connected directly to the near by Central Park through a beautiful architectural work of art, The SOHO Eco-Skywalk
This interlinked bridge will allow visitors to walk through as they enjoy the beautiful panoramic view of the surrounding Podomoro City skyline.
Strategically exposed & conveniently in reach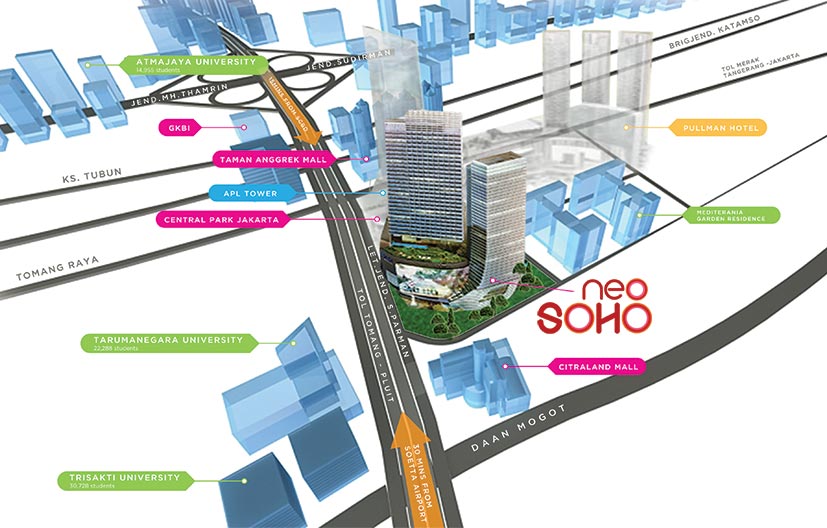 Commercial Retail & Shopping Center
PT. Tiara Metropolitan Indah
A Member of Agung Podomoro Land
Neo Soho @ Podomoro City
Jl. Let. S. Parman Kav 28
Jakarta 11470
T. (021) 5698 5555
F. (021) 5698 5070