This loft design depicts modernity and edgy style, in warm and inviting way. You can opt for this design for your SOHO@Podomoro City unit that will match your vibrant personality.
Elegant design with earthy tone interior. You can make a room for office space in the nook under the stairs, or have it upstairs. Complete it with your preferred comfortable furniture.
Modern contemporer  loft with open ceiling. The upper level is spacious enough to be turned into your office. You can choose different flooring to seperate one room to the others.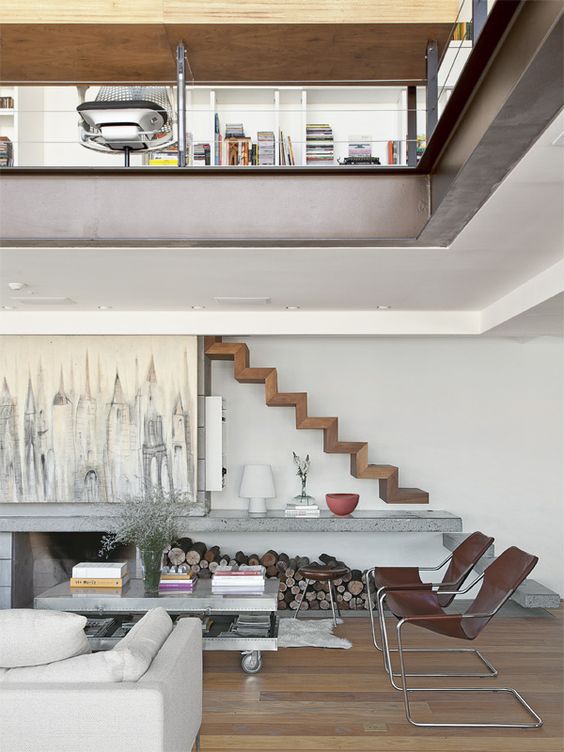 You can design your SOHO@Podomoro City loft to be like this one, neat and professional but also comfortable as an office.
For more information :
Call : 021-56985555
Facebook : SOHO Poci dan Pancoran
Path : SOHO Podomoro City
Instagram : @sohopodomorocity
Images taken from pinterest