Public Area idea for SOHO Capital.
Opening an advertising agency at SOHO Capital,
you can go all creative in designing and creating this fun and colorfull working space,
and furnishing it with modern and dynamic furniture.
In the middle of busy work, this green corner can provide as a refreshing area in your office.
Great ideas usually come from a refresh mind.
It can also function as dealing area or living area where you entertaint your customers/guests.
A green office recreation area.
Comfortable chairs, a TV combine with colorful rug and wall plant is a creative and refreshing way
to create a space where employee can gather, have a little break or even being a news room.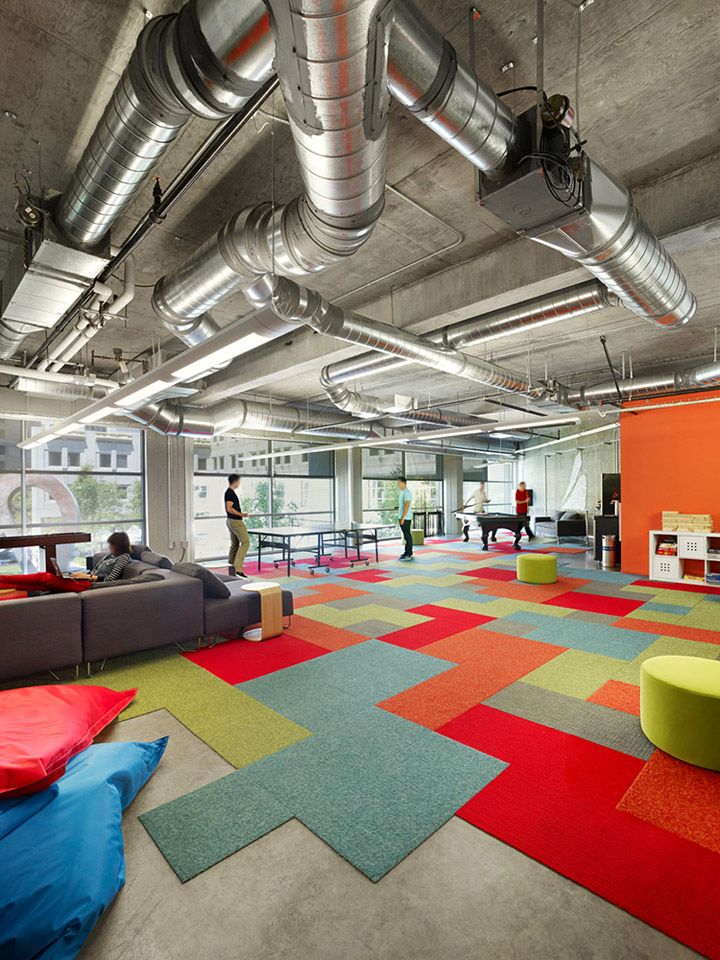 This recreation area is very spacious and comfortable to accomodate employee activities.
Place a table tennis kit, or bookshelves, or even some band instruments and you get your office a fun club room.
This wallplant is the center of attention for this public area.
It's refreshing to see such greenery in between work.
It's a great alternative idea to have an open space like this at the office.
The touch of greenery will make it a favorite area at the office,
either for a nice quick-break or an impromptu brainstorming session.
for more information,
Call : 021-56985555
FB : SOHO Poci dan Pancoran
Path : SOHO Capital
Ig : soho_capital
Website : http://www.sohopodomorocity.com/soho-capital/
SOURCE : Images taken from Pinterest