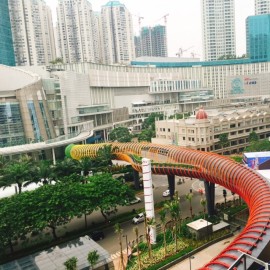 NEO SOHO
@ Podomoro City
Neo Soho is a lavish retail centre connected to Central Park, The Jakarta's iconic shopping center, through Eco Sky Walk footbridge and East Tunnel.
The retail center encompasses urban entertainment with affordable luxury fashion to legendary local and international delicacies.
With anchor tenants such as Central Department Store, Open Kitchen, all-day dining court and Jakarta Aquarium, Neo Soho brands itself as Jakarta's newest shopping destination.
Details