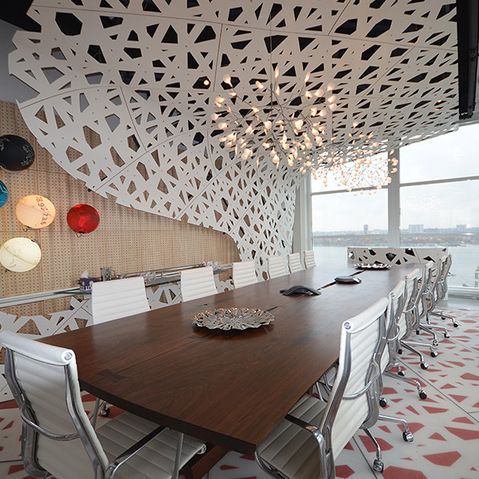 The harmonized pattern for the ceiling and flooring make a different feel, less formal.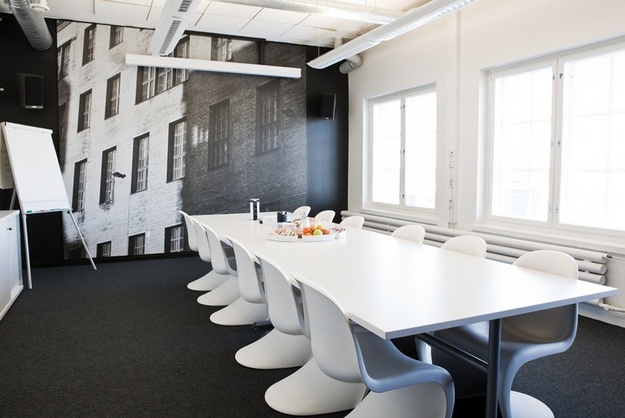 You can choose any wallpaper design you like and match it with the chair design for your meeting room.
Fresh Color for your meeting room is such a great idea .Monthly calendar on the wall can be a useful reminder for everyday events.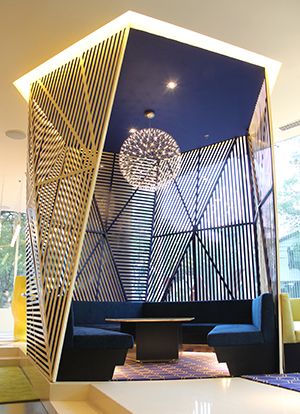 Informal meeting room with unique wooden partition to separate it from other room.
* Mural on small meeting room never gets you bored .
Display your company's achievements on the built-in shelves in your conference room.
You can add some graffiti on your meeting room door or wall to make it looks different and creative.
For more information :
Call : 021-56985555
FB : SOHO Poci dan Pancoran
Path : SOHO CAPITAL
Instagram : soho_capital
Website : www.sohopodomorocity.com/soho-capital/
Images taken from pinterest