An example for a modern yet cozy private room. The sophisticated hanging lamp adds extra point for decorations.
Sometimes you need privacy when dealing with vendor/client, Make space for private dealing room in your SOHO Capital, like this room idea.
Have a unique centerpiece for your office lounge/reception area, like the picture above. It's unique and useful at the same time, for it can also be a partition to diferentiate certain area.
Create this warm but semi-formal private dealing room. The TV can be used if you need to teleconference with your clients or partners, also in private.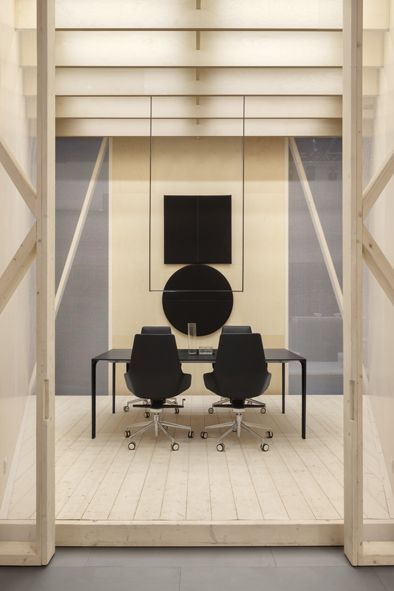 Playing with geometrics and monochrome color to decorate the room keeps it interesting and diferent. Use simple elements for furniture to keep it simple and not heavy.
For more information :
Call : 021-56985555
FB : SOHO Poci dan Pancoran
Path : SOHO CAPITAL
Instagram : soho_capital
Website : www.sohopodomorocity.com/soho-capital/
Images taken from pinterest